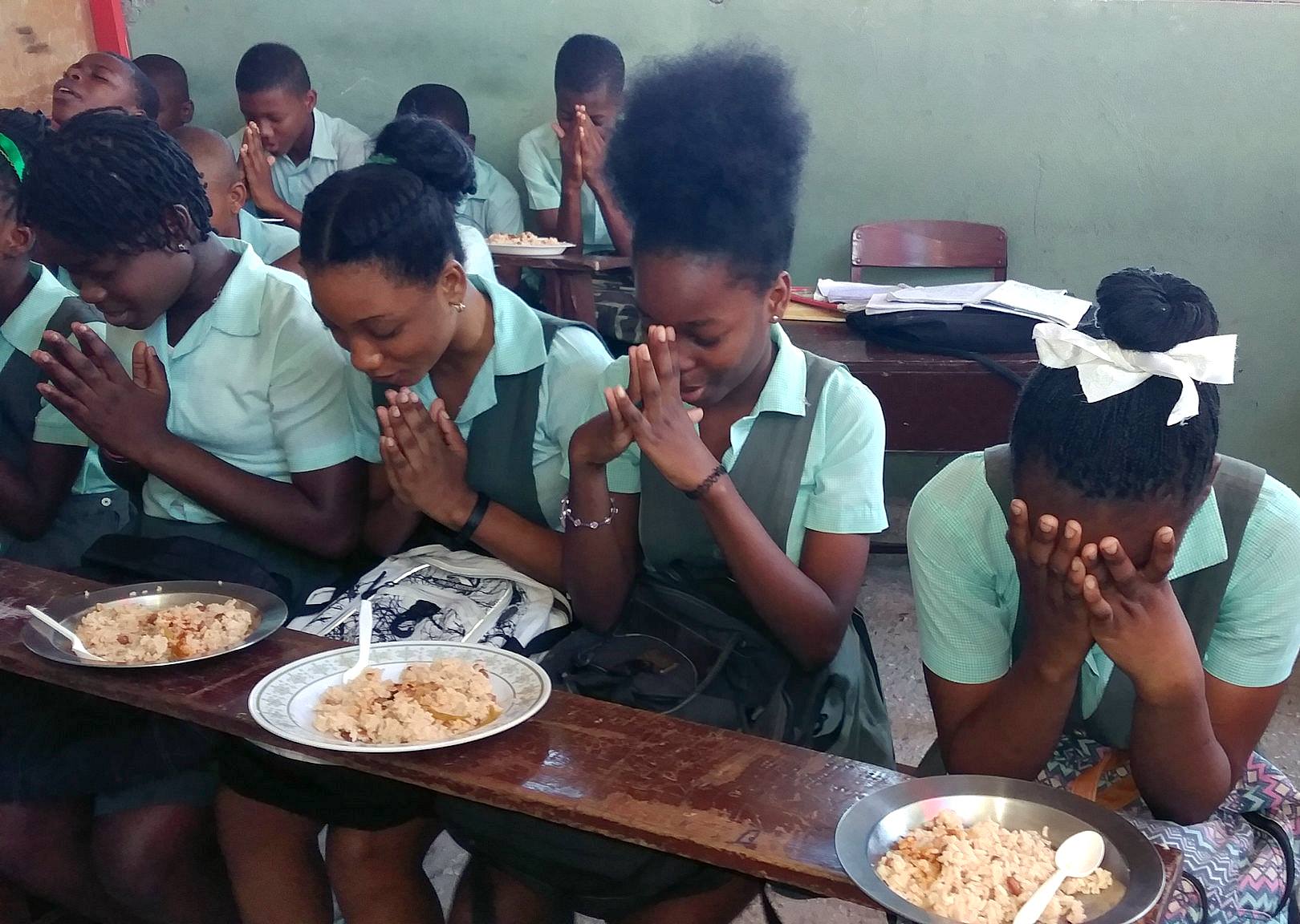 Haitian Feeding Program, Trinity/HOPE
Goal: $2,500 Paid in Full – 
The average child in Haiti comes from a home where voodoo is practiced and only is fed only 4-5
meals a week at home. We need to reach the children in our schools with the Word of God as well as
nourish their bodies. They see the food as a powerful witness of Christ's love and evidence to the truth of
the Good News being shared with them daily. Children in our Lutheran schools are coming to faith faster
than any other population segment and often bring their families and neighbors to the Lord.
Help us reach our fundraising goal for our other mission grants